A list featuring Young Adult debut novels of 2019 that I can even time travel To read right now.
With over 100 YA Debut authors ready to let their stories out into the world, it can be super difficult to make a top ten list. Every book has something or the other that makes me anticipate it but finally, I've comprised a list of top ten YA debut novels me and everyone is excited for. So fans of the young adult demographic, add these 10 novels to your TBR right away!
RELEASING ON 2 APRIL, 2019
DESCENDANT OF THE CRANE BY JOAN HE

Descendant of the Crane is said to be a Chinese-inspired Game of Thrones and needless I say, the mere mention of GoT is a good enough reason to add this to your TBR. But that isn't the only thing that makes this debut novel exciting: the story and the writing has also been immensely praised by both, book bloggers and other debut authors of 2019. Extra points for POC representation!

Shealea from ThatBookshelfBitch says that "It certainly delivers on being a Chinese-inspired Game of Thrones, although some scenes made [her] think that perhaps GoT pales in comparison to this impeccably written debut." A lover of Asian representation, Shealea never shies away from recommending her favourite Asian fantasy books [psst, Shealea even mentions Descendant of the crane in this post], so it's obvious that Descendant of the Crane has some great representation to have garnered a five-star rating from her. Also, I'm a fan of Shealea so anything recommended by her has to go on this list.

That cover is an icing on the cake so add that as another reason to get this on your TBR asap.

Tyrants cut out hearts. Rulers sacrifice their own

Princess Hesina of Yan has always been eager to shirk the responsibilities of the crown, but when her beloved father is murdered, she's thrust into power, suddenly the queen of an unstable kingdom. Determined to find her father's killer, Hesina does something desperate: she engages the aid of a soothsayer—a treasonous act, punishable by death… because in Yan, magic was outlawed centuries ago.

Princess Hesina of Yan has always been eager to shirk the responsibilities of the crown, but when her beloved father is murdered, she's thrust into power, suddenly the queen of an unstable kingdom. Determined to find her father's killer, Hesina does something desperate: she engages the aid of a soothsayer—a treasonous act, punishable by death… because in Yan, magic was outlawed centuries ago.

Using the information illicitly provided by the sooth, and uncertain if she can trust even her family, Hesina turns to Akira—a brilliant and alluring investigator who's also a convicted criminal with secrets of his own. With the future of her kingdom at stake, can Hesina find justice for her father? Or will the cost be too high?

In this shimmering Chinese-inspired fantasy, debut author Joan He introduces a determined and vulnerable young heroine struggling to do right in a world brimming with deception.

SYNOPSIS FROM GOODREADS
RELEASING ON 5 FEBRUARY, 2019
THE WEIGHT OF OUR SKY BY HANNA ALKAF
The Weight of Our Sky, a YA Historical Fiction is another Asian representation that is set during the 1969 Malaysian riots. Not only this, the main protagonist, Melati, has OCD and both the representations are being applauded. Again, this one also gets extra points for POC and OCD representation!

Cait from PaperFury has called this a "devastatingly emotional read" and I'm always ready to get my heart broken into pieces by a good story so what's a reason to not add this to my (or your) TBR?

Though, the author has issued a few content warnings like racism, OCD, graphic violence, and anxiety triggers, so you might want to pay attention to those. Anyway, it's a story I'm very much looking forward to and not just because of the hype but also because it sounds like something that can impact a reader immensely.

A music loving teen with OCD does everything she can to find her way back to her mother during the historic race riots in 1969 Kuala Lumpur, Malaysia, in this heart-pounding literary debut.

Melati Ahmad looks like your typical movie-going, Beatles-obsessed sixteen-year-old. Unlike most other sixteen-year-olds though, Mel also believes that she harbors a djinn inside her, one who threatens her with horrific images of her mother's death unless she adheres to an elaborate ritual of counting and tapping to keep him satisfied.

But there are things that Melati can't protect her mother from. On the evening of May 13th, 1969, racial tensions in her home city of Kuala Lumpur boil over. The Chinese and Malays are at war, and Mel and her mother become separated by a city in flames.

With a 24-hour curfew in place and all lines of communication down, it will take the help of a Chinese boy named Vincent and all of the courage and grit in Melati's arsenal to overcome the violence on the streets, her own prejudices, and her djinn's surging power to make it back to the one person she can't risk losing.

SYNOPSIS FROM GOODREADS
RELEASING ON 12 MARCH, 2019
OPPOSITE OF ALWAYS BY JUSTIN A. REYNOLDS
Opposite of Always, a YA contemporary has been pitched as Everything, Everything meets Groundhog Day and even though I haven't (yet) read Everything, Everything, I love Groundhog Day and the entire idea of being stuck in a time loop. Add that horror to romance and I'm ready to have my heart-broken consistently while reading this. Thanks to Erin Hahn (a Goodreads user) for asking this question; I now know what preparations I need before picking up this book. Once again, extra points for POC characters!

Noura from ThePerksOfBeingNoura [on whose blog I'll be featured in February, YAY!] "loved the mix of contemporary/romance/sci-fi vibes that [she] got." Romance? Contemporary? Science Fiction? Those are three of my favourite genres and I can get to read a book that has all of them? Hell yes! In fact, Hanna Alkaf (the debut author of The Weight of Our Sky) devoured this book in a single sitting and highly recommended everyone to add this to their TBRs, as mentioned in a tweet.

If these weren't good enough reasons for me (and you) to add Opposite of Always to the anticipated list then the fact that it's humor and wit is being appreciated is the best reason, because in a possibly tension-filled plot, if there's humor then count me in!


Jack Ellison King. King of Almost.

He almost made valedictorian.

He almost made varsity.

He almost got the girl . . .

When Jack and Kate meet at a party, bonding until sunrise over their mutual love of Froot Loops and their favorite flicks, Jack knows he's falling—hard. Soon she's meeting his best friends, Jillian and Franny, and Kate wins them over as easily as she did Jack. Jack's curse of almost is finally over.

But this love story is . . . complicated. It is an almost happily ever after. Because Kate dies. And their story should end there. Yet Kate's death sends Jack back to the beginning, the moment they first meet, and Kate's there again. Beautiful, radiant Kate. Healthy, happy, and charming as ever. Jack isn't sure if he's losing his mind. Still, if he has a chance to prevent Kate's death, he'll take it. Even if that means believing in time travel. However, Jack will learn that his actions are not without consequences. And when one choice turns deadly for someone else close to him, he has to figure out what he's willing to do—and let go—to save the people he loves.

SYNOPIS FROM GOODREADS


RELEASING ON 16 APRIL, 2019
EARTH TO CHARLIE BY JUSTIN OLSON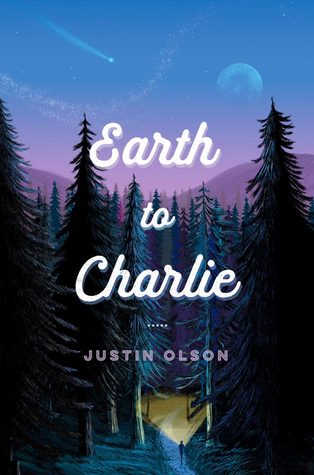 Earth to Charlie really stood out to me after reading the blurb. Not to say the cover is not good because it's pretty af. It's a YA contemporary that is definitely going to make me cry–I'm getting really strong vibes of that sort–and the protagonist's name is Charlie Dickens…so, maybe I think I involuntarily took that into account. I also involuntary considered the fact that this is being released a day before my birthday and that somehow makes me really happy because there's a huge possibility of someone gifting this to me. Yes, shameless and broke book lover here.

But in all seriousness, this sounds like something along the lines of At the Edge of the Universe by Shaun David Hutchinson, a book I absolutely loved, even though the main concept is a bit different. Plus, aliens are being spoken of so that just heightens my senses. In fact, the book deals with friendship and family and individuality–as stated by the author himself during a Twitter chat.

I would say it's a little under-hyped 2019 release but come on, it deserves all the hype because why not? Also, it's a LGBTQ representation so extrta points for that!


A high school outcast spends his life hoping to be abducted by aliens in this funny, quirky novel about finding your footing in a world that sometimes feels like Mars.

Convinced his mother has been abducted by aliens, Charlie Dickens spends his nights with an eye out for UFOs, hoping to join her. After all, she said the aliens would come back for him. Charlie will admit that he doesn't have many reasons to stick around; he doesn't get along well with his father, he's constantly bullied at school and at work, and the only friend he has is his 600-pound neighbor Geoffrey, and Geoffrey's three-legged dog, Tickles.

Then Charlie meets popular, easy-going Seth, who shows him what real friendship is all about. For once, he finds himself looking around at the life he's built, rather than looking up. But sooner than he expected, Charlie has to make a decision: should he stay or should he go?

SYNOPSIS FROM GOODREADS
RELEASING ON 9 july, 2019
WILDER GIRLS BY RORY POWER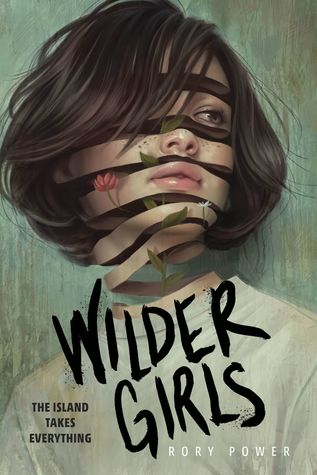 Wilder Girls sounds like a perfectly mysterious and dark YA that stars girls and according to Joan He (the author of Descendant of the Crane) "girls being girls–fierce, soft, monstrous, sacrificing, and everything in between". Now if that doesn't propel you to add this to your TBR, then hear the pitch for this book: a feminist Lord of the Flies. What?! Yes, that's exactly how I reacted.

Everyone who knows me and billions don't I absolutely love dystopia and the haunt that a dystopian setting–like the island boarding school in this book–can impart. The author's voice has been appreciated in quite a few reviews and even the writing has been described as brutal, thereby making it a really good horror read.

Plus, there's an F/F romance in this book so extra points for LGBTQ representation! Heart eyes for the cover, of course.


A feminist Lord of the Flies about three best friends living in quarantine at their island boarding school, and the lengths they go to uncover the truth of their confinement when one disappears. This fresh, new debut is a mind-bending novel unlike anything you've read before.

It's been eighteen months since the Raxter School for Girls was put under quarantine. Since the Tox hit and pulled Hetty's life out from under her.

It started slow. First the teachers died one by one. Then it began to infect the students, turning their bodies strange and foreign. Now, cut off from the rest of the world and left to fend for themselves on their island home, the girls don't dare wander outside the school's fence, where the Tox has made the woods wild and dangerous. They wait for the cure they were promised as the Tox seeps into everything.

But when Byatt goes missing, Hetty will do anything to find her, even if it means breaking quarantine and braving the horrors that lie beyond the fence. And when she does, Hetty learns that there's more to their story, to their life at Raxter, than she could have ever thought true.

SYNOPSIS FROM GOODREADS
RELEASING 4 JUNE, 2019
BLOOD HEIR BY AMELIE WEN ZHAO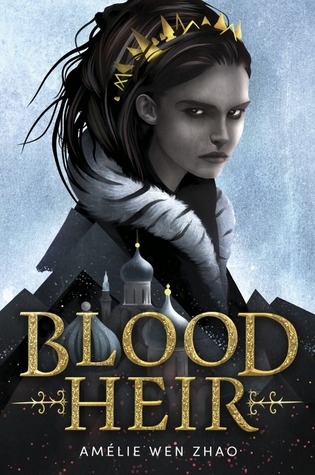 Blood heir has been pitched as a dark Anastasia retelling. 2019 is going to be the year of girls and I am totally in for it!

If that isn't selling this to you then the main idea and intention behind this story as mentioned by the author herself in a letter where Zhao says that "Blood Heir explores the demonization of the Other [like being an immigrant in today's world] and [an] experience of not belonging…[Ana's] story is one of self-acceptance, and of the realization that we cannot change who we are nor what we are born with, but we can choose what we do with what we are given." Talk about falling in love with a book after learning about the author's purpose behind it.

I'm looking forward to this YA retelling for the dark tones that it promises and to fall in love with a powerful female character. And like I've been saying for the past five books, this one's cover is also so gorgeous—I think 2019 is the year for stunning covers too!


A fugitive princess with the power to control blood. A black-hearted conman with no past and no future. An Empire spiraling into darkness. A world worth saving.

The Cyrilian Empire: a glittering white sprawl of frozen tundras and ancient, snow-capped forests, where ice spirits roam beneath the flickering northern lights, and where slavers hunt Affinites — those born with powers to manipulate elements.

Born with an horrifying Affinity to blood, Anastacya Mikhailov has never believed herself to be anything more than a monster. Her curse rings true when an accident in the dead of the night results in the death of her father, the Emperor of Cyrilia — and she is sentenced for his murder.

But Ana knows what she saw that night: the scent of poison in Papa's blood, and the face of a murderer vanishing into the dark.

Alone, hunted, and on the run, Ana makes a bargain with Ramson Quicktongue, a handsome yet dangerous underground crime lord: help her find the true murderer and clear her name in exchange for her alliance.

When Ana's search lands her in the lair of the most powerful slave trader in the Empire, she uncovers a horrifying truth. A new monarch stands poised to lead the empire to a path of hatred and divisiveness, and Ana must stop her before Cyrilia falls to darkness. But first, she must come to terms with the monster she thinks she is and the heir she was destined to be.

In a world where the princess is the monster, oppression is blind to skin color, and good and evil exist in shades of gray… comes a dark Anastasia retelling that explores love, loss, fear, and divisiveness, and how ultimately it is our choices that define who we are.

SYNOPSIS FROM GOODREADS
RELEASING 30 july, 2019
THE MERCIFUL CROW BY MARGARET OWEN
The Merciful Crow is a YA fantasy! And that cover was an instant addition to my list of obsessions. yup, I make a lot of lists. The three main characters sound so interesting to me, I feel like I'll fall in love with them all.

The author has said that there isn't a love triangle (YAY) and that Jasimir is gay (YAY) and that the romance is a slow burn (DOUBLE YAY), and those are the three things I needed to know before willing to sell my soul in return for this book. That reminds me: extra points for LGBTQ representation!

"Pa was taking too long to cut the boys' throats." That's the first line of the book as stated by Sabrina The Trash Queen (a Goodreads user) and…that's exactly the kind of story openers that I like.

Another little thing that might not be important to many but is super important to me: Shaun David Hutchinson has marked this debut novel as to-read and yeah, now I DEFINITELY need to read this one.


A future chieftain

Fie abides by one rule: look after your own. Her Crow caste of undertakers and mercy-killers takes more abuse than coin, but when they're called to collect royal dead, she's hoping they'll find the payout of a lifetime.

A fugitive prince

When Crown Prince Jasimir turns out to have faked his death, Fie's ready to cut her losses—and perhaps his throat. But he offers a wager that she can't refuse: protect him from a ruthless queen, and he'll protect the Crows when he reigns.

A too-cunning bodyguard

Hawk warrior Tavin has always put Jas's life before his, magically assuming the prince's appearance and shadowing his every step. But what happens when Tavin begins to want something to call his own?

SYNOPSIS FROM GOODREADS


RELEASING ON 1 MARCH, 2019
THE LAST 8 BY LAURA POHL
The Last 8 is pitched as perfect for fans of The Fifth Wave and yours truly is a fan right here. Like I've already mentioned in this post and several other times how much I love science fiction, no one should be surprised to see this book in my list of most-anticipated since it's set in an apocalyptic situation and involves alien invasion.

That cover is so sci-fi, I can't even. It takes me back to the time when YA sci-fi really took off [The Maze Runner, The Fifth Wave, The Hunger Games, Divergent] and if you're like me who's looking for some good nostalgia, you have to add this to your TBR.

Also, this book has been added to queer lists so yay for LGBTQ representation! And the main protagonist is Latinx so doubly yay for POC character!


A high-stakes survival story about eight teenagers who outlive an alien attack—perfect for fans of The 5th Wave

Clover Martinez has always been a survivor, which is the only reason she isn't among the dead when aliens invade and destroy Earth as she knows it.

When Clover hears an inexplicable radio message, she's shocked to learn there are other survivors—and that they're all at the former Area 51. When she arrives, she's greeted by a band of misfits who call themselves The Last Teenagers on Earth.

Only they aren't the ragtag group of heroes Clover was expecting. The group seems more interested in hiding than fighting back, and Clover starts to wonder if she was better off alone. But then she finds a hidden spaceship, and she doesn't know what to believe…or who to trust.

SYNOPSIS FROM GOODREADS


RELEASING 11 JUNE, 2019
THE GRIEF KEEPER BY ALEXANDRA VILLASANTE
The Grief Keeper is another one of the not-so-hyped 2019 releases that deserves so much more attention. It literally has such an amazing concept.

There's a contemporary setting where tough topics like detainment are largely focused on, then there's a science idea being incorporated with the girls undergoing a PTSD experiment. Like, seriously? As a sci-fi and contemporary fan, it's always a win-win to see books that have both the genres.

Seventeen-year-old Marisol Morales and her little sister Gabi are detainees of the United States government. They were caught crossing the U.S. border, to escape the gang violence in their country after their brother was murdered. When Marisol learns that the old family friend who had offered them refuge in America has died and they are going to be sent home, they flee.

They hitchhike, snagging a ride with an unassuming woman who agrees to drive them to New Jersey, but when Marisol wakes up in D.C. she learns the woman is actually a government agent. Indranie Patel has a proposal for Marisol: she wants Marisol to be a Grief Keeper, someone who will take another's grief into their body. It's a dangerous experimental study, but if Marisol agrees she and Gabi will be allowed to stay in the United States. If the experiment fails the girls will be sent home, which is a death sentence. Things become more complicated when Marisol meets Rey, the wealthy daughter of a D.C. Senator, and the girl she's helping to heal. Marisol likes Rey's short hair and sarcastic attitude. But she didn't expect the connection from their shared grief to erupt into a powerful love.

Suddenly being forced from the United States isn't just a matter of life and death, but a matter of the heart.

SYNOPSIS FROM GOODREADS


RELEASING 23 APRIL, 2019
THE TIGER AT MIDNIGHT BY SWATI TEERDHALA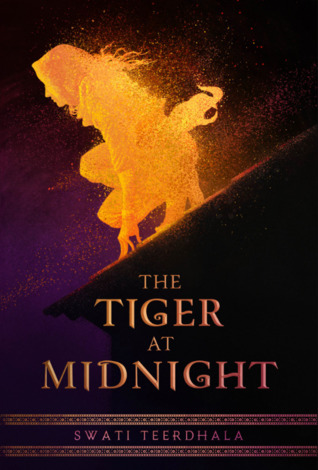 Did I save the best one for the last? I wouldn't rank these ten releases but if I was on gun-point, THIS. IS. MY. MOST. ANTICIPATED. BOOK. OF. 2019. Everything from the cover to the idea of the story, I just cannot wait for it to be released [and April is my birthday month] because of various reasons.

For one, it's based on Hindu mythology and ancient Indian history! Being an Indian and Hindu, I can't wait to see what it has in store. Secondly, there are brown people–Esha and Kunal–so yay for POC characters and diversity. Also, before people start calling these names out, I want to let them know how COMMON they are for Indian origin.
Esha is an assassin and Kunal a soldier? Ahh, that's my dream couple right there.
Also, if I haven't convinced you enough, see read an excerpt here and let's swoon together!

Esha is a legend, but no one knows. It's only in the shadows that she moonlights as the Viper, the rebels' highly skilled assassin. She's devoted her life to avenging what she lost in the royal coup, and now she's been tasked with her most important mission to date: taking down the ruthless General Hotha.

Kunal has been a soldier since childhood, training morning and night to uphold the power of King Vardaan. His uncle, the general, has ensured that Kunal never strays from the path—even as a part of Kunal longs to join the outside world, which has been growing only more volatile.

Then Esha's and Kunal's paths cross—and an unimaginable chain of events unfolds. Both the Viper and the soldier think they're calling the shots, but they're not the only players moving the pieces. As the bonds that hold their land in order break down and the sins of the past meet the promise of a new future, both rebel and soldier must make unforgivable choices.

Drawing inspiration from ancient Indian history and Hindu mythology, the first book in Swati Teerdhala's debut fantasy trilogy captivates with electric romance, stunning action, and the fierce bonds that hold people together—and that drive them apart.

SYNOPSIS FROM GOODREADS


---
And that's it! These are the top ten debut novels that I think should be added to any and everyone's TBRs asap. But the list isn't limited! I know there are so many amazing novels, it's almost impossible to make a concise list out of it, so if you have your most anticipated novels of 2019 and would like me to add them to this list, go ahead and let me know.

A quick endnote: any and all support toward this blog is appreciated and if you're currently willing to help out this blog, please do consider donating through my ko-fi page. [all donations through this will be used for the blog/content creation/giveaways] Though, that's not the only way you can support the blog–you can even purchase/pre-order any of these releases via my affiliate links that are spread throughout this post and that can help me earn a little through Amazon without any extra cost to you. But if you're not able to do any of these two, (I still love you!!!) you can help the content by sharing it on social media and commenting.
Instagram | Tumblr | Goodreads | Twitter | Linkedin