So many gorgeous covers! 2019 is almost upon us and publishers and authors have already announced the releases of numerous titles that are not only interesting but even stunning. These twenty covers make me forget everything about 'don't judge a book by its cover' because why not–these book covers are getting full marks!
THE CANDLE AND THE FLAME BY NAFIZA AZAD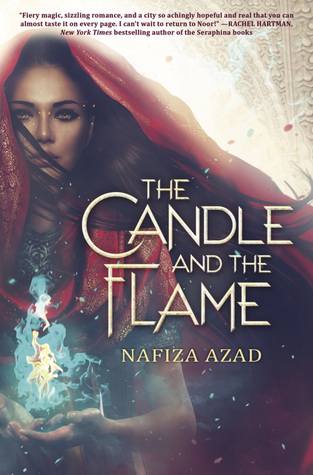 Look at this cover! It's resonating so much to a stunning and fierce POC female protagonist, I can't even. And those eyes.
RELEASING 14 MAY, 2019
Fatima lives in the city of Noor, a thriving stop along the Silk Road. There the music of myriad languages fills the air, and people of all faiths weave their lives together. However, the city bears scars of its recent past, when the chaotic tribe of Shayateen djinn slaughtered its entire population — except for Fatima and two other humans. Now ruled by a new maharajah, Noor is protected from the Shayateen by the Ifrit, djinn of order and reason, and by their commander, Zulfikar.
But when one of the most potent of the Ifrit dies, Fatima is changed in ways she cannot fathom, ways that scare even those who love her. Oud in hand, Fatima is drawn into the intrigues of the maharajah and his sister, the affairs of Zulfikar and the djinn, and the dangers of a magical battlefield.
Nafiza Azad weaves an immersive tale of magic and the importance of names; fiercely independent women; and, perhaps most importantly, the work for harmony within a city of a thousand cultures and cadences.
WE RULE THE NIGHT BY CLAIRE ELIZA BARTLETT
Forget the night, just rule me! This cover has a phoenix and we all know how much I love a phoenix so that does give this a few extra points but isn't it all fierce and fiery?
RELEASING 2 APRIL, 2019
Seventeen-year-old Revna is a factory worker, manufacturing war machines for the Union of the North. When she's caught using illegal magic, she fears being branded a traitor and imprisoned. Meanwhile, on the front lines, Linné defied her father, a Union general, and disguised herself as a boy to join the army. They're both offered a reprieve from punishment if they use their magic in a special women's military flight unit and undertake terrifying, deadly missions under cover of darkness. Revna and Linné can hardly stand to be in the same cockpit, but if they can't fly together, and if they can't find a way to fly well, the enemy's superior firepower will destroy them–if they don't destroy each other first.
THE FEVER KING BY VICTORIA LEE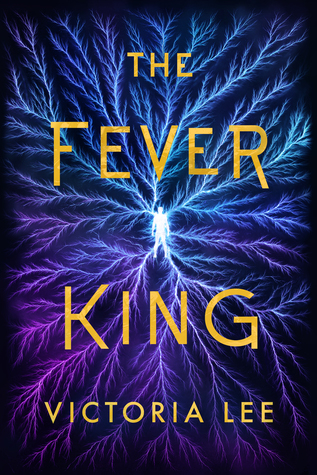 That colour scheme! And the branching like a 'viral magic', such a cool idea.
RELEASING 1 MARCH, 2019
In the former United States, sixteen-year-old Noam Álvaro wakes up in a hospital bed, the sole survivor of the viral magic that killed his family and made him a technopath. His ability to control technology attracts the attention of the minister of defense and thrusts him into the magical elite of the nation of Carolinia.
The son of undocumented immigrants, Noam has spent his life fighting for the rights of refugees fleeing magical outbreaks—refugees Carolinia routinely deports with vicious efficiency. Sensing a way to make change, Noam accepts the minister's offer to teach him the science behind his magic, secretly planning to use it against the government. But then he meets the minister's son—cruel, dangerous, and achingly beautiful—and the way forward becomes less clear.
Caught between his purpose and his heart, Noam must decide who he can trust and how far he's willing to go in pursuit of the greater good.
WE HUNT THE FLAME BY HAFSAH FAIZAL
If you aren't get Arabian vibes from this cover, you're lying! Look at those intricate designs behind the title and the yellow-blue combination. My heart feels blessed.
RELEASING 14 MAY 2019
People lived because she killed.
People died because he lived.

Zafira is the Hunter, disguising herself as a man when she braves the cursed forest of the Arz to feed her people. Nasir is the Prince of Death, assassinating those foolish enough to defy his autocratic father, the king. If Zafira was exposed as a girl, all of her achievements would be rejected; if Nasir displayed his compassion, his father would punish him in the most brutal of ways.

Both are legends in the kingdom of Arawiya—but neither wants to be.

War is brewing in Arawiya, and the Arz sweeps closer with each passing day, engulfing the land in shadow. When Zafira embarks on a quest to uncover a lost artifact that can restore magic to her suffering world and stop the Arz, Nasir is sent by the king on a similar mission: retrieve the artifact and kill the Hunter. But an ancient evil stirs as their journey unfolds—and the prize they seek may pose a threat greater than either can imagine.

Set in a world inspired by ancient Arabia.
WE SET THE DARK ON FIRE BY TEHLOR KAY MEJIA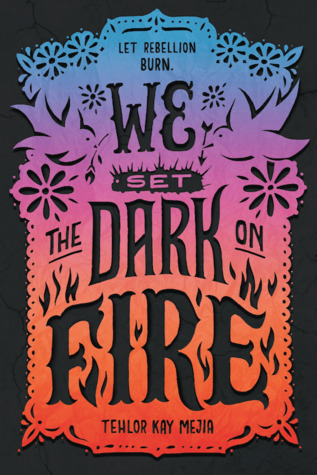 I'm honestly out of words for these beautiful covers! This one is so pretty with all the colours and that cut-out idea.
RELEASING 26 FEBRUARY 2019
At the Medio School for Girls, distinguished young women are trained for one of two roles in their polarized society. Depending on her specialization, a graduate will one day run a husband's household or raise his children, but both are promised a life of comfort and luxury, far from the frequent political uprisings of the lower class. Daniela Vargas is the school's top student, but her bright future depends upon no one discovering her darkest secret—that her pedigree is a lie. Her parents sacrificed everything to obtain forged identification papers so Dani could rise above her station. Now that her marriage to an important politico's son is fast approaching, she must keep the truth hidden or be sent back to the fringes of society, where famine and poverty rule supreme.

On her graduation night, Dani seems to be in the clear, despite the surprises that unfold. But nothing prepares her for all the difficult choices she must make, especially when she is asked to spy for a resistance group desperately fighting to bring equality to Medio. Will Dani cling to the privilege her parents fought to win for her, or to give up everything she's strived for in pursuit of a free Medio—and a chance at a forbidden love?
AN ANONYMOUS GIRL BY GREER HENDRICKS AND SARAH PEKKANEN
Red is my favourite colour! And when something simple still stands (wow, what an alliteration) out, I'm bound to be impressed.
RELEASING 8 JANUARY 2019
Seeking women ages 18–32 to participate in a study on ethics and morality. Generous compensation. Anonymity guaranteed.

When Jessica Farris signs up for a psychology study conducted by the mysterious Dr. Shields, she thinks all she'll have to do is answer a few questions, collect her money, and leave. But as the questions grow more and more intense and invasive and the sessions become outings where Jess is told what to wear and how to act, she begins to feel as though Dr. Shields may know what she's thinking…and what she's hiding. As Jess's paranoia grows, it becomes clear that she can no longer trust what in her life is real, and what is one of Dr. Shields' manipulative experiments. Caught in a web of deceit and jealousy, Jess quickly learns that some obsessions can be deadly.
ON THE COME UP BY ANGIE THOMAS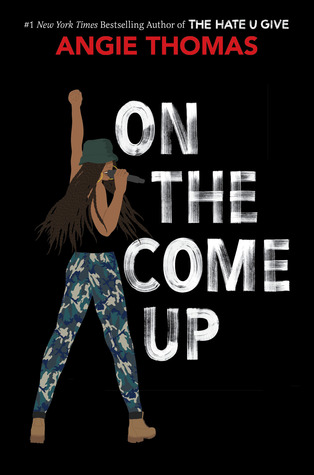 Just like Angie Thomas' previous book, The Hate U Give, this cover is also simple but so strong!
RELEASING 5 FEBRUARY 2019
Sixteen-year-old Bri wants to be one of the greatest rappers of all time. Or at least make it out of her neighborhood one day. As the daughter of an underground rap legend who died before he hit big, Bri's got big shoes to fill. But now that her mom has unexpectedly lost her job, food banks and shutoff notices are as much a part of Bri's life as beats and rhymes. With bills piling up and homelessness staring her family down, Bri no longer just wants to make it—she has to make it.

On the Come Up is Angie Thomas's homage to hip-hop, the art that sparked her passion for storytelling and continues to inspire her to this day. It is the story of fighting for your dreams, even as the odds are stacked against you; of the struggle to become who you are and not who everyone expects you to be; and of the desperate realities of poor and working-class black families. (

THE BEHOLDER BY ANNA BRIGHT
Give me all the blue covers and I would never complain. They just make everything look so royal. But look at that ship! That gorgeous ship is definitely sailing the story in the right direction.
RELEASING 4 JUNE 2019
Selah has waited her whole life for a happily ever after. As the only daughter of the leader of Potomac, she knows her duty is to find the perfect match, a partner who will help secure the future of her people. Now that day has finally come.

But after an excruciatingly public rejection from her closest childhood friend, Selah's stepmother suggests an unthinkable solution: Selah must set sail across the Atlantic, where a series of potential suitors awaits—and if she doesn't come home engaged, she shouldn't come home at all.

From English castle gardens to the fjords of Norge, and under the eye of the dreaded Imperiya Yotne, Selah's quest will be the journey of a lifetime. But her stepmother's schemes aren't the only secrets hiding belowdecks…and the stakes of her voyage may be higher than any happy ending.

THE PRIORY OF THE ORANGE TREE BY SAMANTHA SHANNON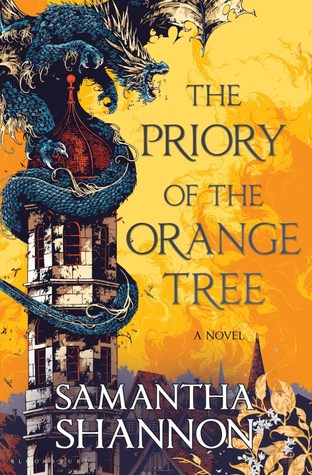 Some covers are so simply yet complicated and they have some amazing colours and you really just want to see that cover in real life. If there's a dragon that beautiful and fierce, who's not gonna pick up this book?
RELEASING 26 FEBRUARY 2019
A world divided.
A queendom without an heir.
An ancient enemy awakens.

The House of Berethnet has ruled Inys for a thousand years. Still unwed, Queen Sabran the Ninth must conceive a daughter to protect her realm from destruction—but assassins are getting closer to her door.

Ead Duryan is an outsider at court. Though she has risen to the position of lady-in-waiting, she is loyal to a hidden society of mages. Ead keeps a watchful eye on Sabran, secretly protecting her with forbidden magic.

Across the dark sea, Tané has trained all her life to be a dragonrider, but is forced to make a choice that could see her life unravel.

Meanwhile, the divided East and West refuse to parley, and forces of chaos are rising from their sleep.
A CURSE SO DARK AND LONELY BY BRIGID KEMMERER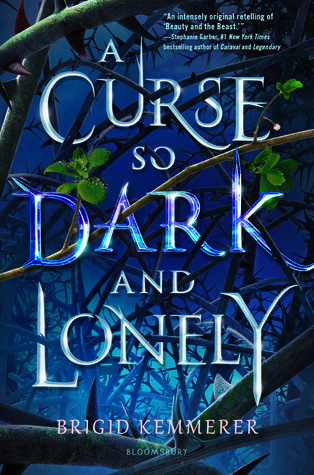 Is that title depicting blades and crystal glass? Oh my God, the title is all entangled among rose branches and there's the thorns and one single branch that looks alive and WOW, it's capturing the 'Beauty and the Beast' vibe so well!
RELEASING 29 JANUARY 2019
Fall in love, break the curse.


It once seemed so easy to Prince Rhen, the heir to Emberfall. Cursed by a powerful enchantress to repeat the autumn of his eighteenth year over and over, he knew he could be saved if a girl fell for him. But that was before he learned that at the end of each autumn, he would turn into a vicious beast hell-bent on destruction. That was before he destroyed his castle, his family, and every last shred of hope.

Nothing has ever been easy for Harper Lacy. With her father long gone, her mother dying, and her brother barely holding their family together while constantly underestimating her because of her cerebral palsy, she learned to be tough enough to survive. But when she tries to save someone else on the streets of Washington, DC, she's instead somehow sucked into Rhen's cursed world.

Break the curse, save the kingdom.

A prince? A monster? A curse? Harper doesn't know where she is or what to believe. But as she spends time with Rhen in this enchanted land, she begins to understand what's at stake. And as Rhen realizes Harper is not just another girl to charm, his hope comes flooding back. But powerful forces are standing against Emberfall . . . and it will take more than a broken curse to save Harper, Rhen, and his people from utter ruin.
THE GILDED WOLVES BY ROSHNI CHOKHSHI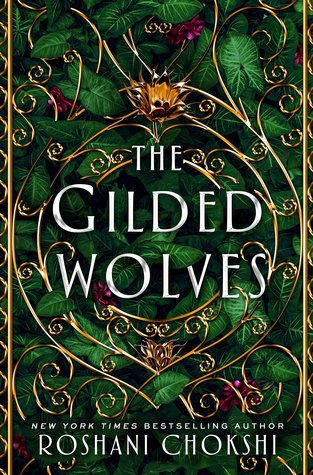 There are not many green cover books but this one makes me want to paint all my books green, because green can be SO BEAUTIFUL! And that gold frame is stunning!
RELEASING 15 JANUARY 2019
Set in a darkly glamorous world, The Gilded Wolves is full of mystery, decadence, and dangerous but thrilling adventure.

Paris, 1889: The world is on the cusp of industry and power, and the Exposition Universelle has breathed new life into the streets and dredged up ancient secrets. In this city, no one keeps tabs on secrets better than treasure-hunter and wealthy hotelier, Séverin Montagnet-Alarie. But when the all-powerful society, the Order of Babel, seeks him out for help, Séverin is offered a treasure that he never imagined: his true inheritance.

To find the ancient artifact the Order seeks, Séverin will need help from a band of experts: An engineer with a debt to pay. A historian who can't yet go home. A dancer with a sinister past. And a brother in all but blood, who might care too much.

Together, they'll have to use their wits and knowledge to hunt the artifact through the dark and glittering heart of Paris. What they find might change the world, but only if they can stay alive.

THE AU PAIR BY EMMA ROUS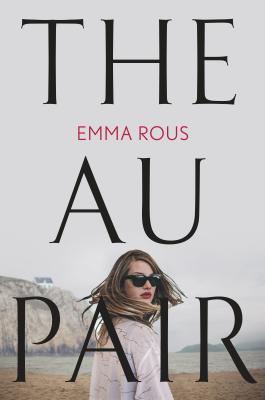 Talk about simple but aesthetic! That picture really just made the entire cover and made it beautiful!
RELEASING 8 JANUARY 2019
A grand estate, terrible secrets, and a young woman who bears witness to it all. If V. C. Andrews and Kate Morton had a literary love child, Emma Rous' The Au Pair would be it.

Seraphine Mayes and her twin brother Danny were born in the middle of summer at their family's estate on the Norfolk coast. Within hours of their birth, their mother threw herself from the cliffs, the au pair fled, and the village thrilled with whispers of dark cloaks, changelings, and the aloof couple who drew a young nanny into their inner circle.

Now an adult, Seraphine mourns the recent death of her father. While going through his belongings, she uncovers a family photograph that raises dangerous questions. It was taken on the day the twins were born, and in the photo, their mother, surrounded by her husband and her young son, is beautifully dressed, smiling serenely, and holding just one baby.

Who is the child and what really happened that day?

One person knows the truth, if only Seraphine can find her.
THE CERULEAN BY AMY WING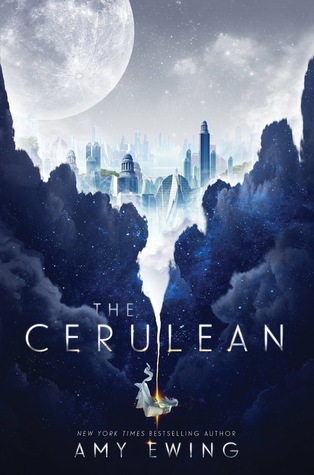 This cover is one of the prettiest and it's basically explaining the blurb, like seriously, you don't even have to read the blurb but when you do, you'll just connect everything and fall in love all over again. Clouds and a city above it and a girl falling through the sky and WOW!
RELEASING 29 JANUARY 2019
Sera has always felt as if she didn't belong among her people, the Cerulean. She is curious about everything and can't stop questioning her three mothers, her best friend, Leela, and even the High Priestess. Sera has longed for the day when the tether that connects her City Above the Sky to the earthly world below finally severs and sends the Cerulean to a new planet.

But when Sera is chosen as the sacrifice to break the tether, she doesn't know what to feel. To save her City, Sera must throw herself from its edge and end her own life. But something goes wrong and she survives the fall, landing in a place called Kaolin. She has heard tales about the humans there, and soon learns that the dangers her mothers warned her of are real. If Sera has any hope to return to her City, she'll have to find the magic within herself to survive.
THE LOVE & LIES OF RUKHSANA ALI BY SABINA KHAN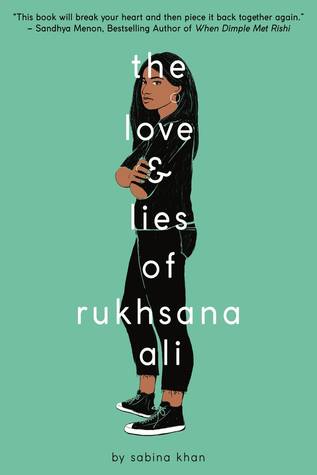 Again, I love the contemporary covers for their simplicity so much. They can literally do everything with a character sketch and a great colour scheme. I mean, come on, how many books do you have with this blue-light-green (what gorgeous colour is this!) ?
RELEASING 29 JANUARY 2019
Seventeen-year-old Rukhsana Ali tries her hardest to live up to her conservative Muslim parents' expectations, but lately she's finding that harder and harder to do. She rolls her eyes instead of screaming when they blatantly favor her brother and she dresses conservatively at home, saving her crop tops and makeup for parties her parents don't know about. Luckily, only a few more months stand between her carefully monitored life in Seattle and her new life at Caltech, where she can pursue her dream of becoming an engineer.

But when her parents catch her kissing her girlfriend Ariana, all of Rukhsana's plans fall apart. Her parents are devastated; being gay may as well be a death sentence in the Bengali community. They immediately whisk Rukhsana off to Bangladesh, where she is thrown headfirst into a world of arranged marriages and tradition. Only through reading her grandmother's old diary is Rukhsana able to gain some much needed perspective.
THE SIMILARS BY REBECCA HANOVER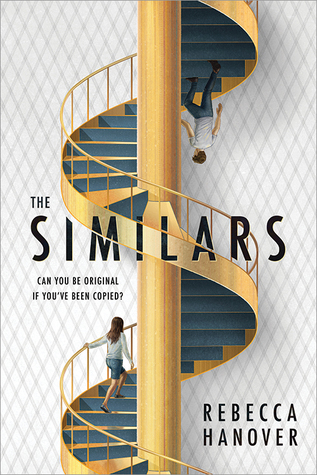 This cover has a golden colour and that's a good enough reason. But keeping that aside, talk about the stairs and talk about the minimalistic science fiction feel!
RELEASING 1 JANUARY 2019
When six clones join Emmaline's prestigious boarding school, she must confront the heartbreak of seeing her dead best friend's face each day in class.

The Similars are all anyone can talk about at the elite Darkwood Academy. Who are these six clones? What are the odds that all of them would be Darkwood students? Who is the madman who broke the law to create them? Emma couldn't care less. Her best friend, Oliver, died over the summer and all she can think about is how to get through her junior year without him. Then she comes face-to-heartbreaking-face with Levi—Oliver's exact DNA replica and one of the Similars.

Emma wants nothing to do with the Similars, but she keeps getting pulled deeper and deeper into their clique, uncovering dark truths about the clones and her prestigious school along the way. But no one can be trusted…not even the boy she is falling for who has Oliver's face.
GIRLS WITH SHARP STICKS BY SUZANNE YOUNG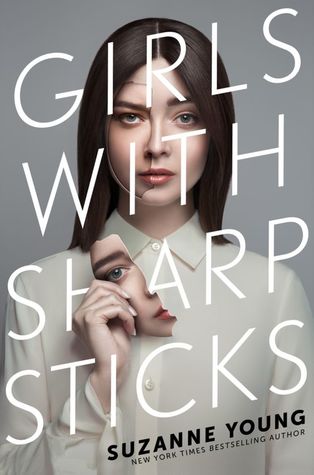 Any sort of face morphing or face designing on a science fiction cover doesn't get old for me. And that difference in the eye expression is giving me all the thriller feels.
RELEASING 19 MARCH 2019
The Girls of Innovations Academy are beautiful and well-behaved—it says so on their report cards. Under the watchful gaze of their Guardians, the all-girl boarding school offers an array of studies and activities, from "Growing a Beautiful and Prosperous Garden" to "Art Appreciation" and "Interior Design." The girls learn to be the best society has to offer. Absent is the difficult math coursework, or the unnecessary sciences or current events. They are obedient young ladies, free from arrogance or defiance. Until Mena starts to realize that their carefully controlled existence may not be quite as it appears.

As Mena and her friends begin to uncover the dark secrets of what's actually happening there—and who they really are—the girls of Innovations will find out what they are truly capable of. Because some of the prettiest flowers have the sharpest thorns.
THE FAMILIARS BY STACEY HALLS
Pretty, pretty, pretty!
RELEASING 7 FEBRUARY 2019
The most spellbinding debut novel of 2019

Fleetwood Shuttleworth is 17 years old, married, and pregnant for the fourth time. But as the mistress at Gawthorpe Hall, she still has no living child, and her husband Richard is anxious for an heir. When Fleetwood finds a letter she isn¹t supposed to read from the doctor who delivered her third stillbirth, she is dealt the crushing blow that she will not survive another pregnancy.

When she crosses paths by chance with Alice Gray, a young midwife, Alice promises to help her give birth to a healthy baby, and to prove the physician wrong.

When Alice is drawn into the witchcraft accusations that are sweeping the North-West, Fleetwood risks everything by trying to help her. But is there more to Alice than meets the eye?
COURTING DARKNESS BY ROBIN LAFEVERS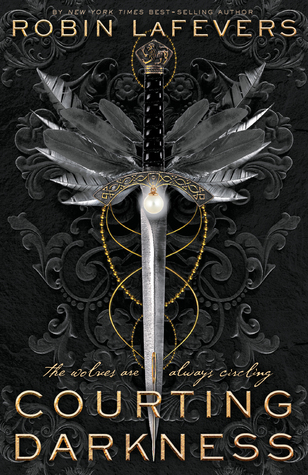 Black and gold covers have my heart and I don't even want to get it back! And this cover has everything–a sword, wings, pretty design, golden colour.
RELEASING 5 FEBRUARY 2019
Death wasn't the end, it was only the beginning…

Sybella has always been the darkest of Death's daughters, trained at the convent of Saint Mortain to serve as his justice. But she has a new mission now. In a desperate bid to keep her two youngest sisters safe from the family that nearly destroyed them all, she agrees to accompany the duchess to France, where they quickly find themselves surrounded by enemies. Their one ray of hope is Sybella's fellow novitiates, disguised and hidden deep in the French court years ago by the convent—provided Sybella can find them.

Genevieve has been undercover for so many years, she struggles to remember who she is or what she's supposed to be fighting for. Her only solace is a hidden prisoner who appears all but forgotten by his guards. When tragedy strikes, she has no choice but to take matters into her own hands—even if it means ignoring the long awaited orders from the convent.

As Sybella and Gen's paths draw ever closer, the fate of everything they hold sacred rests on a knife's edge. Will they find each other in time, or will their worlds collide, destroying everything they care about?
THERE'S SOMETHING ABOUT SWEETIE BY SANDHYA MENON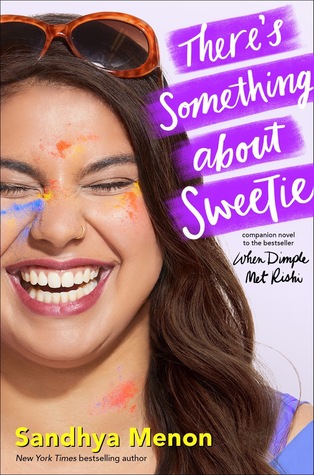 Do I really need to explain why I love this cover? Look at that happy model! OMG, this cover literally radiates happiness and I'm all in for it.
RELEASING 14 MAY 2019
Ashish Patel didn't know love could be so…sucky. After he's dumped by his ex-girlfriend, his mojo goes AWOL. Even worse, his parents are annoyingly, smugly confident they could find him a better match. So, in a moment of weakness, Ash challenges them to set him up.

The Patels insist that Ashish date an Indian-American girl—under contract. Per subclause 1(a), he'll be taking his date on "fun" excursions like visiting the Hindu temple and his eccentric Gita Auntie. Kill him now. How is this ever going to work?

Sweetie Nair is many things: a formidable track athlete who can outrun most people in California, a loyal friend, a shower-singing champion. Oh, and she's also fat. To Sweetie's traditional parents, this last detail is the kiss of death.

Sweetie loves her parents, but she's so tired of being told she's lacking because she's fat. She decides it's time to kick off the Sassy Sweetie Project, where she'll show the world (and herself) what she's really made of.

Ashish and Sweetie both have something to prove. But with each date they realize there's an unexpected magic growing between them. Can they find their true selves without losing each other?
HERE AND NOW AND THEN BY MIKE CHEN
This cover can possess me with that illusion and I won't blink an eye! Also, those two running on an illusion is basically them never crossing each other, and umm, I just want to keep staring at that cover. Also, golden colour!
RELEASING 29 JANUARY 2019
To save his daughter, he'll go anywhere—and any-when…

Kin Stewart is an everyday family man: working in I.T., trying to keep the spark in his marriage, struggling to connect with his teenage daughter, Miranda. But his current life is a far cry from his previous career…as a time-traveling secret agent from 2142.

Stranded in suburban San Francisco since the 1990s after a botched mission, Kin has kept his past hidden from everyone around him, despite the increasing blackouts and memory loss affecting his time-traveler's brain. Until one afternoon, his "rescue" team arrives—eighteen years too late.

Their mission: return Kin to 2142 where he's only been gone weeks, not years, and where another family is waiting for him. A family he can't remember.

Torn between two lives, Kin is desperate for a way to stay connected to both. But when his best efforts threaten to destroy the agency and even history itself, his daughter's very existence is at risk. It'll take one final trip across time to save Miranda—even if it means breaking all the rules of time travel in the process.

A uniquely emotional genre-bending debut, Here and Now and Then captures the perfect balance of heart, playfulness, and imagination, offering an intimate glimpse into the crevices of a father's heart, and its capacity to stretch across both space and time to protect the people that mean the most.
---
And that's it! These are the top ten debut novels that I think should be added to any and everyone's TBRs asap. But the list isn't limited! I know there are so many amazing novels, it's almost impossible to make a concise list out of it, so if you have your most anticipated novels of 2019 and would like me to add them to this list, go ahead and let me know.

Lastly, I'm thankful for all the love and support you guys show toward me and my content and as a little gratitude showcase, I've set up a giveaway over at my Instagram where three (or more!!!) winners can win a chance to spend $10 at Book Depository! So if you're also anticipating one of these titles or any other (or have been wanting to read one since forever) you can head over to my Instagram and enter the giveaway!
A quick endnote: any and all support toward this blog is appreciated and if you're currently willing to help out this blog, please do consider donating through my ko-fi page. [all donations through this will be used for the blog/content creation/giveaways] Though, that's not the only way you can support the blog–you can even purchase/pre-order any of these releases via my affiliate links that are spread throughout this post and that can help me earn a little through Amazon without any extra cost to you. But if you're not able to do any of these two, (I still love you!!!) you can help the content by sharing it on social media and commenting.
F A N N A
Instagram | Tumblr | Goodreads | Twitter